I was lucky enough to get some great projects in 2018. During the summer, I worked at Cakehouse Media on a brand new series – 'Buddy's Big Bakedown', which will air on Discovery International. We were editing in the same building as the bakery where all the heavy lifting for the retail shop and custom orders got done. It smelled like cake, and it was fun to see the folks from Cake Boss just doing their jobs on the floor when cameras weren't rolling.
For the fall, I managed to get onto a documentary at the new A+E Originals division. 'Breaking the Silence, with Gretchen Carlson' profiles women across the country who faced workplace sexual harassment, from a nurse to a firefighter to fast food workers, to another news anchor. The story connects #metoo to #timesup and the #fightfor15, and explores the ways each woman has dealt with her experience.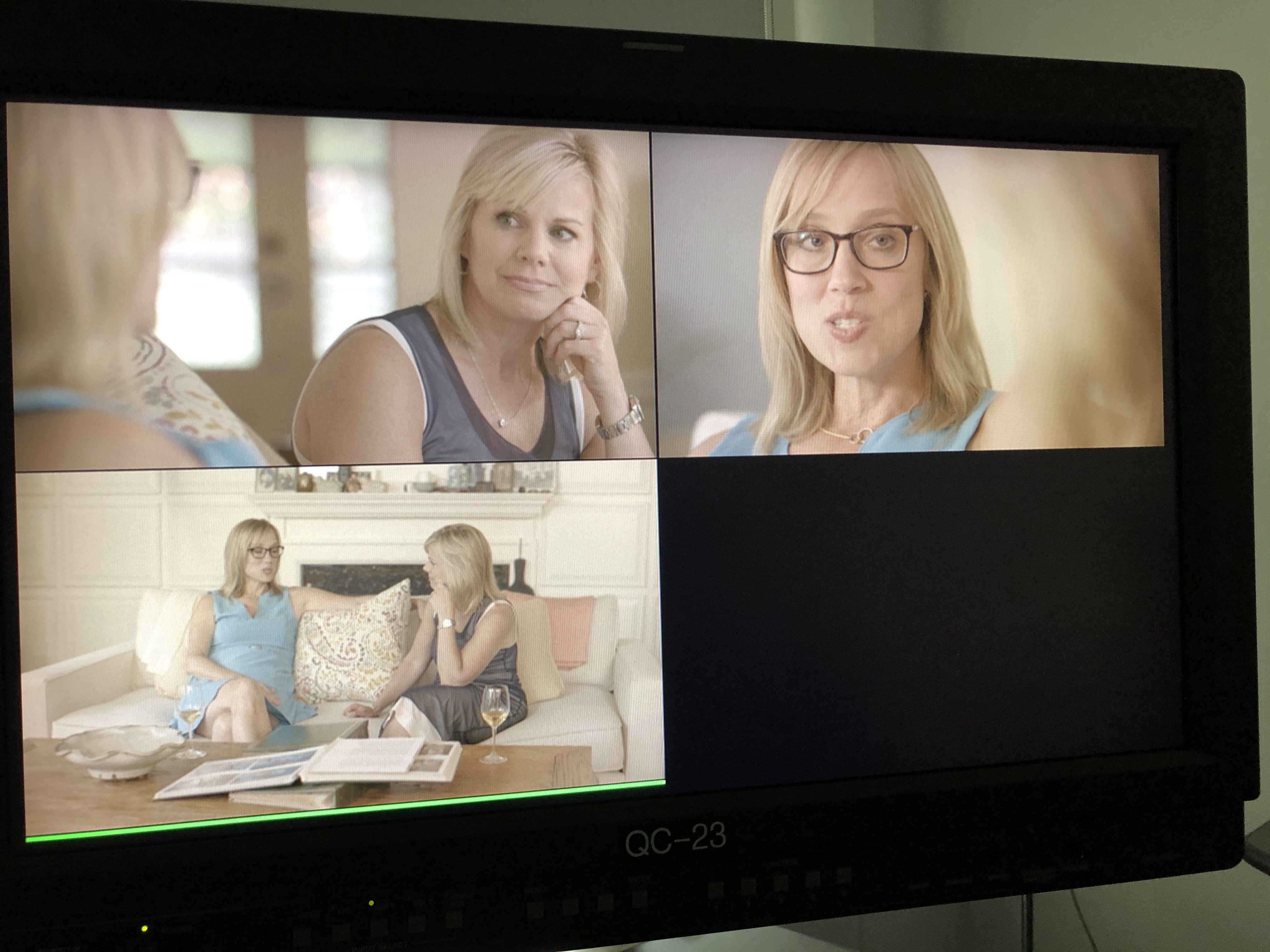 Gretchen is a thoughtful interviewer with women who suffered harassment, and smart and aggressive in interviews with people in positions to create change when they haven't. She may have spent years at Fox, but she put in good work on this film. The producers on the show were also tireless, and made sure the show has impeccable journalistic integrity. The show airs on Lifetime on January 14th. A trailer was just posted.
Following that project, I landed something a bit lighter – a biography of Joan Rivers, for Reelz as part of the 'Behind Closed Doors' series. Joan's life had dramatic peaks and valleys, and she was way ahead of her time. Those early TV appearances are incredibly funny, it was such a treat to spend time learning about her. Here is a photo I found of her with Laurie Anderson and Suzanne Vega.
Behind Closed Doors:Joan Rivers will likely air in 2019 around the anniversary of her death.
And Wilhemina's War was rebroadcast on PBS this month. Initially airing on December 3rd, the film is viewable online until the beginning of January. This year, the Trump administration tried to take money used for one of the programs Wilhemina's family relies on – the Ryan White HIV/AIDS Program – and redirect it to ICE. This is a struggle that still very much continues.
I'm wrapping up the year with another documentary project – a show about the most well known aircraft in the world, Air Force One. I can't say much more about that one yet, but I'm looking forward to it.