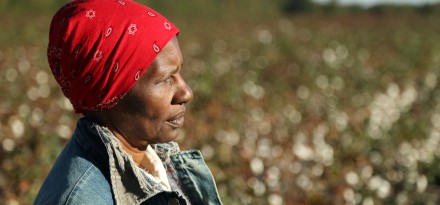 SCREENINGS
Wilhemina's War had its official premiere in the DOC NYC film festival,  November 2015. The film also screened as part of the Pan African Film Festival in LA, in February 2016. A  tightened & refined version of the film broadcast on the PBS series Independent Lens on February 29, 2016.
There have been a number of additional screenings – at the CDC, a screening hosted by the Congressional Black Caucus Foundation in Washington DC, at Paramount Pictures (LA), at the Black Hollywood Education & Resource Center (LA), as well as several screenings in South Carolina, hosted by the South Carolina HIV Council.
Information about Wilhemina's War can be viewed on the Independent Lens web site and the film was available there for 5 months after initial broadcast. As of May, 2018, you can stream the film online via Kanopy. All you need is a library card.
If you are interested in screening the film for your organization, please contact WOMEN MAKE MOVIES for more information
AWARDS
The film won "Best Documentary" in the 2016 Reel Sisters of the Diaspora Film Festival, and was nominated for a News & Documentary Emmy in the "Outstanding Politics and Government Documentary" category.
Social media
The PBS post for the film on Facebook saw a lot of traffic in the week of the broadcast.
June Cross is on Twitter quite frequently. Activist Toni Sells – from the testing van and barbershop scenes – is on twitter too.
There is a Facebook page for the film.
As the Independent Lens broadcast happened, June Cross livetweeted the show. I collected her tweets from both the east coast and west coast broadcasts.
 WAYS YOU CAN HELP
GOFUNDME FOR DAYSHAL June Cross is administering a fundraising campaign to help Dayshal with gas money and to hire a tutor to help her with her GED.
SOUTH CAROLINA HIV/AIDS COUNCIL The South Carolina HIV/AIDS Council is the activist group featured in the film; they have run a wide variety of programs for years. These donations are tax deductible as their organization is a 501(c)3. They are also running a GoFundMe for the mobile unit featured in the film,
ARTICLES
Q&A  on the Ford Foundation's web site: here
On The Atlantic: here
Duke University African & African American Studies blog: here
Article on thebody.com: here
SC Post and Courier: here
The Aiken Standard: here
The Kingstree News: here
Hello Beautiful blog: here
June's Journey in POZ
VIDEO APPEARANCES BY DIRECTOR
Director June Cross on Black America: here
June Cross on  Metrofocus: here
RADIO & PODCAST
The Takeaway – Interview: here All Things Considered: here
Please email me for anything else I can help with!